Dance Fit Challenge Day 3
Are you crushing your fitness goals or are your goals crushing you?
If you're tired of:
 Not recognizing yourself when you look in the mirror
 Struggling to stay consistent and see lasting results on your fitness journey
 Searching endlessly online for cardio workouts and weight loss tips
I'm here to tell you there is a BETTER way to get to your dream body goals!
I know because I've been there.
I spent years hating my workouts before I focused on the fun path to sustainable weight loss.
Time to Say Goodbye to...
...hours wasted searching for random workouts online.
...extreme diets that make you hangry and miserable.
...feeling lost, confused and unmotivated to press on.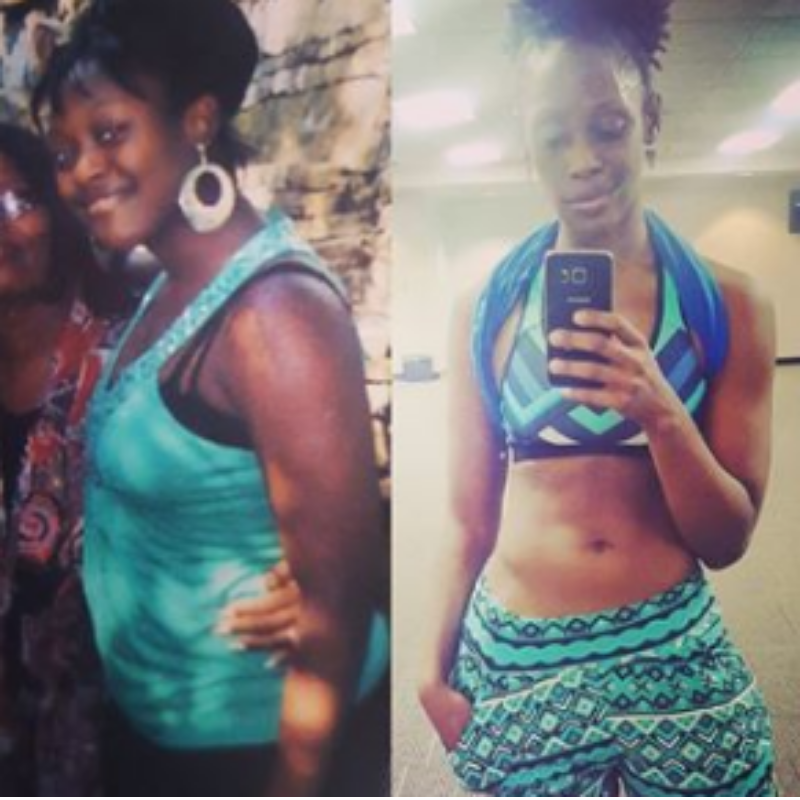 Instead, imagine how awesome it would feel to...
 see the scale and your measurements steadily go down
 be excited about taking pictures and feel confident in front of the camera
 look in the mirror and see a fit body that makes you feel happier and healthier
imagine having results like this...
The Dance Fit Chicks Membership club
This is my body goals blueprint to feeling sexier, happier and more confident.
Plus, access to my signature workouts that will have you craving fitness.
When you join, you'll receive access to new fitness plans, fun workouts, nutrition guidance, coaching, accountability, and an incredible community of like-minded women.
HERE'S A PEEK INSIDE THE CLUB
VALUE: $250 included in membership
A new fitness calendar EVERY MONTH
A complete done-for-you workout schedule so you don't have to think about what workouts to do each week!
You'll have a complete fitness plan that's designed to help you get maximum results in the comfort of your own home.
VALUE: $500 included in membership
MEAL GUIDES & EASY PEASY RECIPES
No dry chicken and broccoli over here! These are quick, delicious and nourishing meals that you'll actually want to make and eat.
Plus grocery and swap prep guides to get you in and out of the kitchen in less time!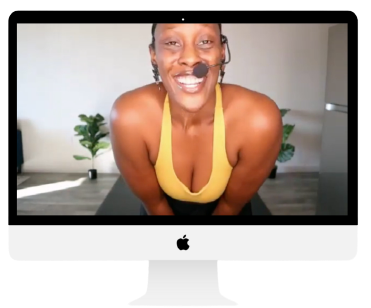 VALUE: $450 included in membership
LIVESTREAM WORKOUTS & COACHING
Get expert guidance from a coach who cares inside our monthly group coaching call.
Plus, TWO livestream dance parties every month that work your whole body!
VALUE: $300 included in membership
MEMBER'S ONLY COMMUNITY GROUP
You're not doing this program alone! Join our weekly threads to check-in, share your wins, and answers to your burning questions.
We're here to support you, hype you up, and celebrate all your success.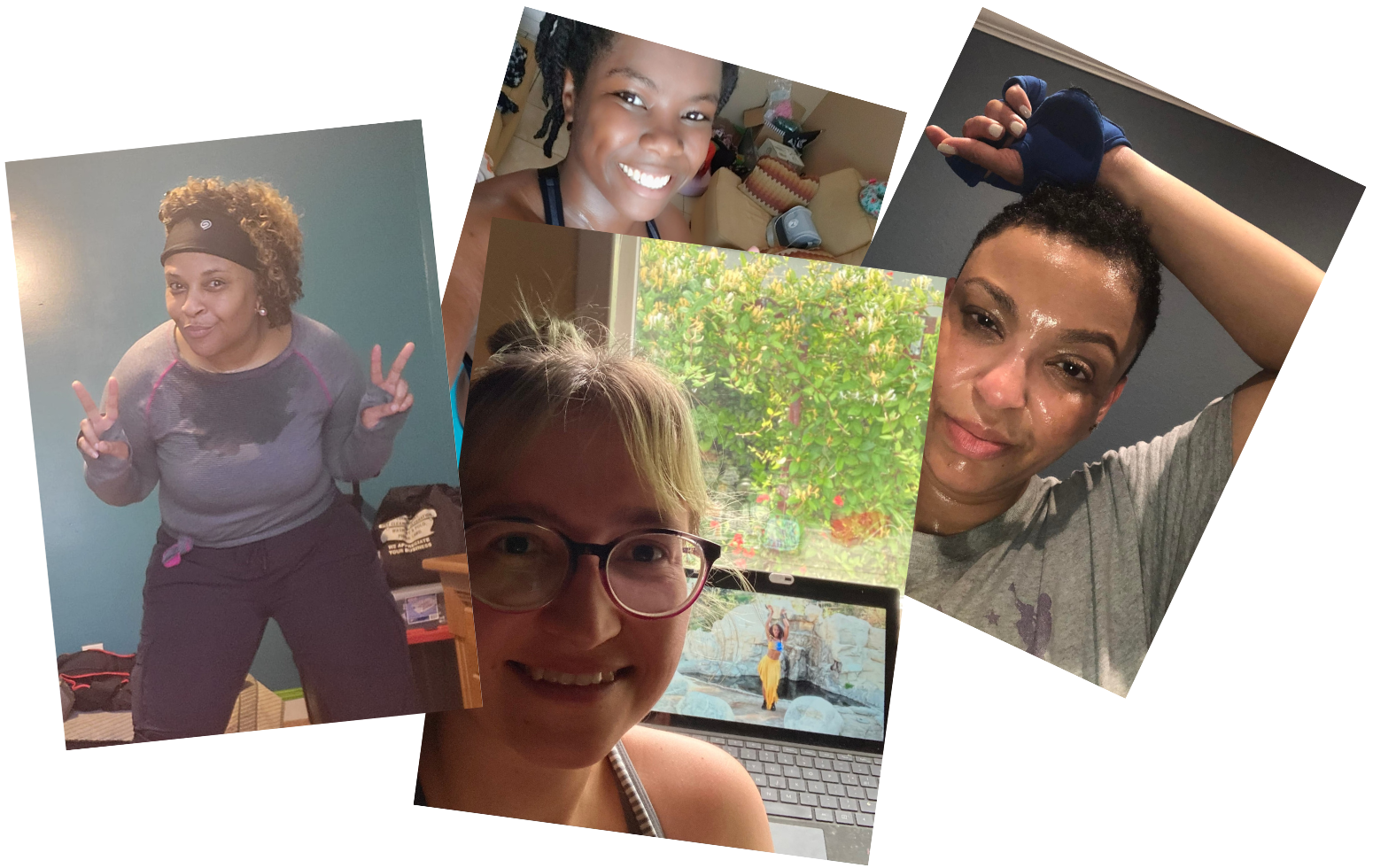 CAN I OVER DELIVER FOR YOU WITH SOME
Where you'll learn:
Exactly how to eat for fat loss without extreme diets, starving yourself or giving up all your "fun" foods.
The best foods to keep in your fridge and cupboards to reach your body goals and plan your weekly menu with ease! 
How to get through meal prep in less time, and how to spice things up with your meals so you don't get easily bored!  
How to burn more calories without exercise

The most underrated tool for fat loss, and mindset rituals for staying consistent & motivated on your fitness journey

.
ACCESS TO MY ENTIRE WORKOUT LIBRARY AD FREE
If you love my workouts on YouTube, then you ain't seen nothing yet! Get access to hundreds of workouts, livestream replays and new workouts added each month.
your life before dance fit chicks
your life after dance fit chicks
How do I know if the membership club is for me?
This program is best for you if you're a millennial woman who has put on some 'happy weight' (about 15-30 unwanted lbs). You want help losing it, but you're not interested in hiring a trainer now. You're not comfortable at the gym and you're bored of traditional fitness.
You want fitness that feels fun!
This membership club is a more enjoyable approach to help you reach your body goals.
This membership is NOT for you if you're looking for a quick fix solution and not willing to put in the work. As long as you're coachable, consistent and action driven, this will work for you.
What is included in the membership?
A new 'done-for-you' fitness calendar every month
Meal guides, grocery lists and a recipe library
2 livestream workouts every month
A monthly group coaching call
Member's only group for accountability and support
A fat loss mini course
New and exclusive workout content every month
Access to the entire Dance Fit Chicks workout library without ads or commercials
How long will it take to see results?
Results will vary based on factors like age, weight, and adherence to your program. But on average, clients start to see noticeable results within the first 30 days!
What if I'm not good at dancing and is this good for beginners?
Don't worry if you're new to dance or fitness! The majority of workouts are beginner friendly, easy to follow and include modifications, so its great for ALL LEVELS.
There is also a tutorial section that breaks down a lot of the exercise moves so you can practice before your workouts. All you have to do to get started is move your body and have fun.
How long are the workouts and how often do I have to workout each week?
The majority of the workouts are 30-45 minutes [or less] and the recommended fitness calendar has 4 workouts per week. You can modify it based on your time and schedule.
How do I access the workout content?
All membership videos are behind our password protected paywall and are hosted on Vimeo which you can access on your laptop, desktop or mobile device. They are not available directly through Roku, Amazon, or other video streaming services. However, there are many options available for using your TV as a monitor.
Do I need a Facebook account to join?
You do not need a Facebook account to access the membership content. However, the members support group is hosted on Facebook, so I recommend you create an account if you'd like to take advantage of the community, accountability and support.
Can I cancel/ refund my membership if I don't like it?
In the event you decide the membership is not for you, you can cancel for free at any time in your members dashboard.
Refunds are not available for the monthly or quarterly plan.
What tools or equipment will I need?
You don't need any equipment to get started, however, here is what I recommend to help you see the best results:
A workout mat
Pair of medium and heavy dumbbells [between 5-8 and 10-15 lbs to start]
A pair of long and short resistance bands
How long will I have access to the membership program?
You will have unlimited access to the membership content and community group for as long as your subscription is active.
Got more questions about the membership? Contact support@dancefitchicks.com!